Welcome ICLW!
Here is the reader's digest version of our story...
My husband, SH, and I have been married for almost 5 years and have been TTC for a little over 4 of those. After a couple years without success, we were diagnosed with Diminished Ovarian Reserve and MFI. We were told IVF would be our best shot. We skipped right past medicated cycles and IUI and went straight for the big guns. Last year we did 2 IVF cycles. Both were BFN. The 2nd failed cycle was especially devastating so we took a few months off to regroup and are now about 10 days or so away from IVF #3. And now you are all caught up.
*******************
So, I have been thinking a lot lately about what we are going to do if this IVF cycle doesn't work. I know I need to be at least a little positive that it will work, but I also need to be prepared for if it doesn't. I need to make plans now while I am still calm and rational.
First, I decided we needed something to look forward to as sort of a consolation prize if it doesn't work. I want to plan it before we start so it's there for us if we need it (and we can cancel it if we don't). I mentioned this to SH and he said he had been thinking the same thing. He was thinking of Hawaii but after considering the cost thought that might not be the most practical idea. We decided to drive up to Napa and spend a few days wine tasting. We have always wanted to go and wine tasting is definitely something I couldn't do if I was pregnant. Plus, multiple glasses of wine will be a great place to drown my sorrows.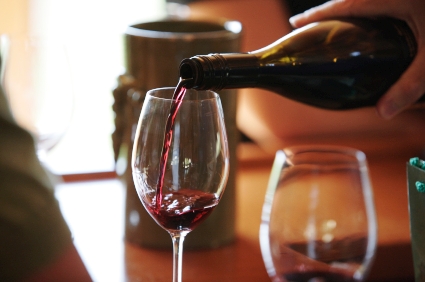 I think we are also in agreement that even if we don't end up switching RE's, we at least want to get another opinion before we take our next step. We really like Dr. N but it seems a little crazy to keep trying the same thing and hoping for a different result. SH's family lives in Denver so we may go to CCRM (Colorado Center for Reproductive Medicine) at least for testing and to see what their thoughts are. I am pretty sure my RE will really start pushing for donor eggs if this fails again and I am not sure I am ready for that. There is absolutely nothing wrong with using donor eggs and it may be something we decide to do down the road. I am just not ready to give up on having a child that is a mix of both SH and me. Not yet. Not on the advice of only one person.
So that's the plan. The plan I hope we don't have to use.